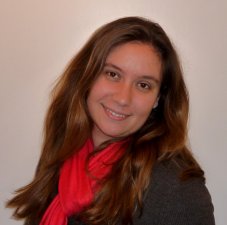 Deutsch, Englisch, Spanisch
Als Gästeführerin freue ich mich meine zwei Leidenschaften Tourismus und Geographie miteinander verbinden zu können.
Highlights of Frankfurt
Skyline Tour
Frankfurts neue Altstadt

Gerne passe ich die Touren ihren wünschen individuell an.
Frankfurt and surroundings became my home after growing up in different countries. I am a certified tourguide truly enjoying to show visitors from all over the world why I love living here and why Frankfurt came to be as it is today.
From Frankfurts history or modern architecture I offer a variatey of different tours in the city. Looking for some alternatives, what about a day trip to Heidelberg? Too long? Let's check out the picturesque Taunus towns like Kronberg, Oberursel or Bad Homburg just outside of Frankfurt.